Do you want to decorate your home as an expert? We help you achieve it with 8 simple tips
Casa Febus wants your spaces to always look fashionable and like taken out from magazines, so we are always focus on helping you and this time we will give you a few tips to beautify your home and guide you to reach the style that you like best…
Best interior decoration tips:
Neutral Colored Furniture
You must always take care of the harmony of the spaces in your home, how do you do it? Taking advantage of colors is a good start, the key is not to overload the area you are decorating, you can include neutral colors such as sand, beige and white, you can highlight them with a vibrating color and you will get a stunning result.
If you like more classic colors, our beautiful coffee table as the ' Reflections Round Table ' is the right one for you, we have it available in colors like white and gray.
Exact Measures
You must take special care in this aspect, why? Because you must take advantage of every single space of your home, knowing what can you place in them, without overload them. You must know all the space available in your home and this will help you to save money and time!
Taking care of details is our north, and what better way to make it elegant and functional at the same time with an item like our 'Pillow Confetti ', It is part of a beautiful Pillows Collection that will give the right touch of joy to your home.
Use Large Objects
Here we are allowed to play a little with the perspective, we can help you to cover your spaces with a single object, yes, you read well! A perfect example of this are our 'Planters', they are ideal for places where you do not have too many pieces of furniture.
Our 'Planters' allows you to easily fill those spaces that at first glance seem empty, providing that touch of nature that inspires peace and calm.
Art + Decoration = Perfect Combination
The walls are the most important elements that draw attention when you enter a place, the complement of these will always be frames or paintings since they are the perfect source of elegance.
A modern way of placing our paintings is placing them at different heights, designs and dimensions, but always keeping the same style, so each one can complement itself.
Yes to the Carpets!

We know that not everyone agrees with them for their maintenance and we respect that, however, at Casa Febus, WE LOVE THEM!
We always recommend using 5 "x 7" area rugs, because they help to mark the front of our furniture, dining rooms, among others.
Yes to the Carpets!
Having a good source of lighting in our interior decorations is completely important, since it helps to highlight the spaces of your home, which will make them look more spacious. GET YOURS NOW!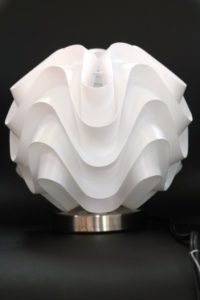 You can find many types of lamps but none like our Le Pom Pom in our store you can get it with a 40% OFF for only $ 47.99
Feel inspire with the Reading Spaces
The spaces of your house should reflect your personality and at the same time must be functional, you can make this very easily. You only need to incorporate the right elements such as a beautiful and comfortable armchair where you can relax drinking a delicious coffee and reading a book or your newspaper. With our 'Unique Corner Sofa' you add a modern and stunning look to your home!
Fashion Tendencys 
We must always make changes and keep updated with the new trends. Not necessarily make dramatic decoration changes, just by adding touches, such as accessories, tables or centerpieces will be enough to make a difference!
After having followed our advices we cannot leave you without the most important, you must enjoy what you have done as much as you can! Remember that your home is your temple, and you have to keep it modern and elegant.
Visit your nearest Casa Febus decoration center, our specialists will be more than happy to help you, give you the best recommendations and show you all we have available for your home!